Back To Menu
**Flying Pig Burger
Pulled pork, BBQ sauce, fried egg, American cheese
Beef temp:
Rare
Med rare
Medium
Med well
Well
(Select 1) Burger:
Beef
Chicken
Veggie
(Select 1) Side:
Side Salad
+$3
Sweet Fries
+$3
Beer Battered Onion Rings
Fries
Grilled Veggies
+$3
Mac N Cheese
Tots
Cole Slaw
Have you tried this item? Pop it!
Help other diners know what to expect by sharing your experience.
44 people have popped this item
Photo Gallery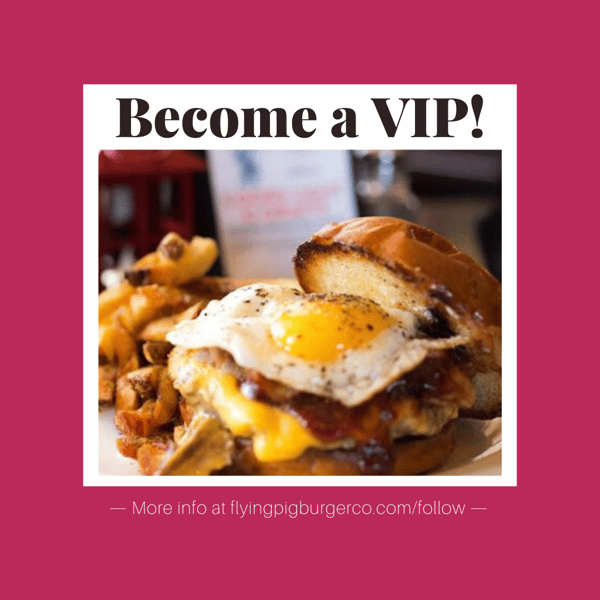 Back To Menu
**Flying Pig Burger
Pulled pork, BBQ sauce, fried egg, American cheese
Beef temp:
Rare
Med rare
Medium
Med well
Well
(Select 1) Burger:
Beef
Chicken
Veggie
(Select 1) Side:
Side Salad
+$3
Sweet Fries
+$3
Beer Battered Onion Rings
Fries
Grilled Veggies
+$3
Mac N Cheese
Tots
Cole Slaw
Back To Menu